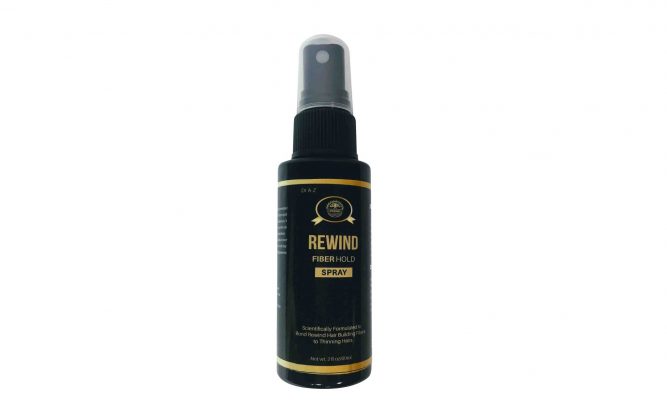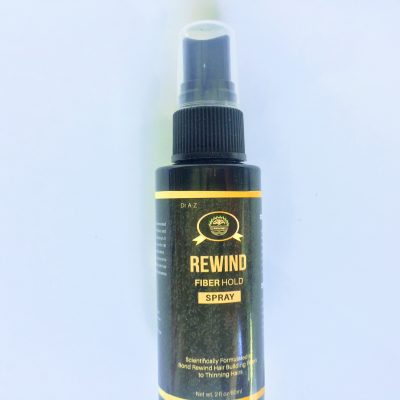 REWIND Fiberhold Spray is specially formulated to increase the bond between Hair fibers and thinning hair strands. Unlike other hairsprays, It keeps REWIND Hair fibers in place under all conditions, including wind, rain & perspiration. It is designed to lock Rewind fibers in place once you applied it softens and conditions both hair follicle and fibers for a completely natural appearance.
Main Benefits;
• Keeps REWIND fibers locked in place for longer.
• Creates a natural finish and shine to hair.
• Wind, rain & perspiration resistant.
• Helps to provide mild styling/hold of hair once applied.
Directions for use:
1. Apply Rewind hair fiber & style hair as required.
2. Place Rewind Fiberhold Spray 6-8 inches away from hair and use 2-3 short sprays where necessary to lock fibers in place.
3. Allow to dry for 15-30 seconds.
Warning: For external use only. Avoid contact with eyes. If contact occurs rinse with water. Contents are flammable! Do not use near a flame or while smoking. Avoid spraying near nose or mouth. Keep out of the reach of children.